Fst Avenue Lofts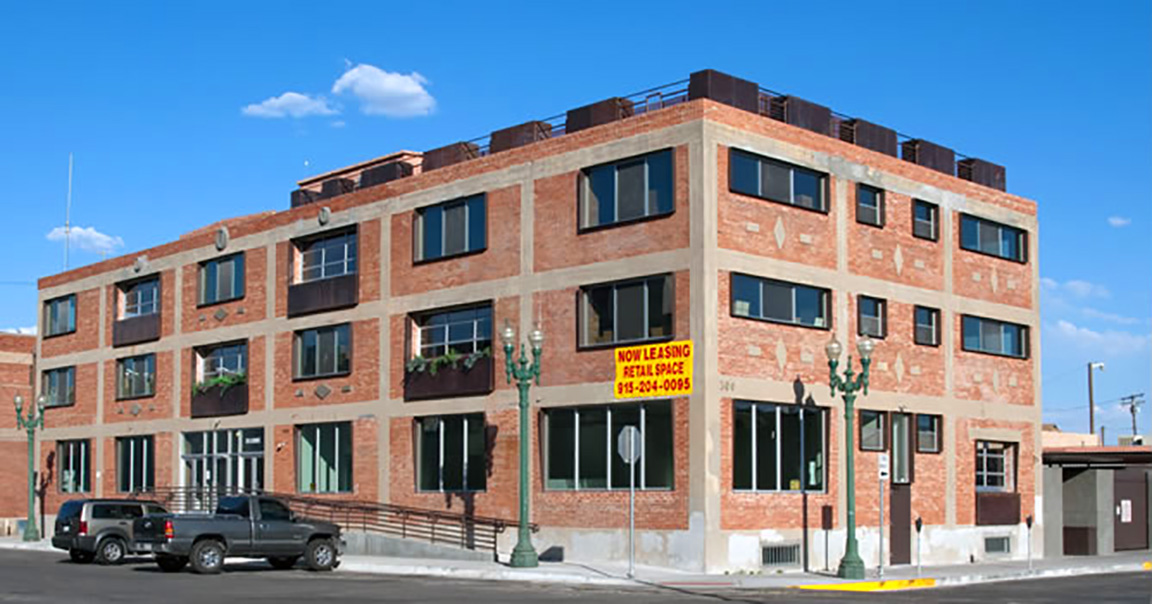 In 1925, renowned architect Henry Trost designed a warehouse for the corner of Florence and Overland. The building utilized the structural concrete for which Trost buildings are famous. With design help from Wright & Dalbin, the El Paso Project converted the building to a mixed use facility, with ten residential units and ground floor retail.
Exposed concrete, brick, and ductwork produce an industrial aesthetic. Ample windows, including a glass sectional overhead door, give a sense of spaciousness, and open to vistas of downtown El Paso and the Sierra Juarez.
Implementing the principles of New Urbanism, the project brings upscale living to downtown El Paso, and contributes to comprehensive efforts to revitalize the city center.