Our Team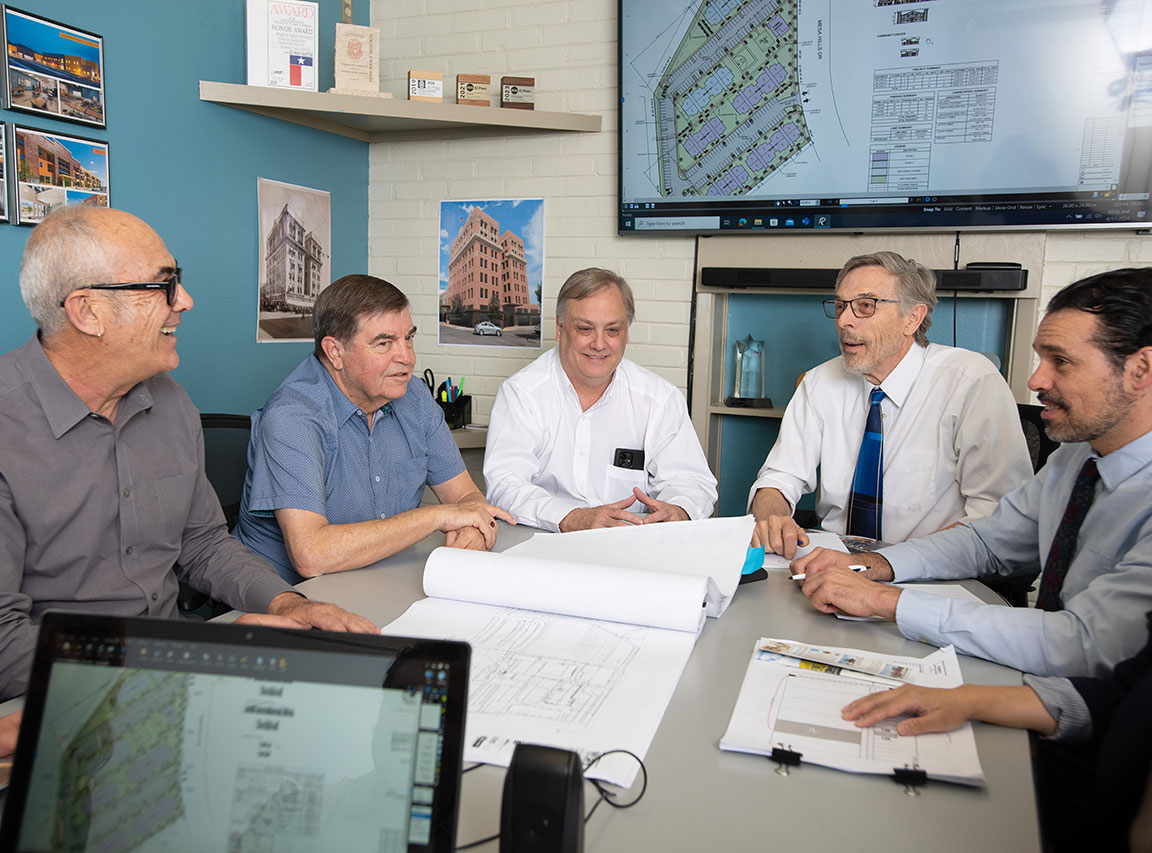 Geoffrey C. Wright - RA, AIA, NCARB, CNU-A, LEED AP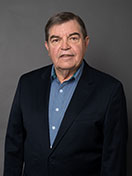 Geoffrey Wright has been a registered architect since 1978. He is principal architect for Wright & Dalbin Architects, which he founded in 1986, after having served as head architect for Condel Architects and Engineers. Geoffrey Wright previously served as Chair of the El Paso City Plan Commission and was vice chair of the Historic Landmark Commission, as well as other City boards such as the Building Board of Adjustments, the Building and Zoning Advisory Committee and the Public Utility Regulatory Board.
Frederic P. Dalbin - RA, AIA, NCARB, CNU-A, LEED AP BD+C, LI, GGP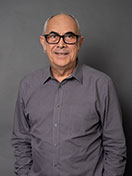 Frederic Dalbin was born in Barcelona, raised in Mexico City and Paris and made El Paso his permanent home in 1984. A registered architect in the U.S. since 1987, Frederic has regularly worked with governmental entities such as the City and County of El Paso, Housing Authority of the City of El Paso, Housing and Urban Development, the US Army Corps of Engineers, University of Texas at El Paso and various school districts. He has also worked with non-profits such as the YWCA, TVP Non-Profit and Opportunity Center for the Homeless.
Manuel Venegas - RA Mexico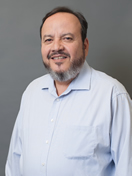 Manuel Venegas has served on the Architectural Registration Board for Cd. Juarez, Chihuahua and has worked in the United States and Mexico since 1983. His expertise includes participation in the design and construction documents of numerous projects, including five-star hotels, offices, apartment complexes, retail and industrial buildings, and custom built homes. With 30 years of experience in the field of architecture, Manuel Venegas has been instrumental in the design and construction on a considerable number of projects.
Morris Brown - RA, FAIA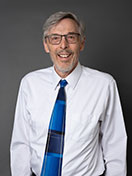 Morris is an award-winning architect licensed in Texas since 1982, a Fellow in the American Institute of Architects and a Distinguished Alumnus from Texas Tech University College of Architecture. He ran his own office for many years as well as serving as operations manager for a native American architecture and engineering practice in El Paso. For the past eight years he has been Interim Director and faculty member for the Texas Tech University College of Architecture and is currently a staff member of WDA.
Kathryn Casey - RA, LEED AP BD+C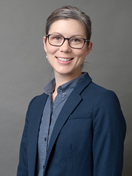 Over the eight years of her career, Kathryn has worked on a variety of recreation, multi-family, higher education, and military-government projects. Originally a west coaster that moved east for career prospects, Kathryn enjoys the unique challenge of bringing a project from paper to pouring the foundation. Kathryn leverages her experience with Revit and Auto CAD to weave a project's conceptual vision with the requirements of architecture, engineering, product selection, and construction.
Mirka Ramirez - PM and CA Manager, RA in Mexico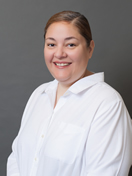 Earning her degree in 1996, Mirka has been working at WDA since 1997. For 19 years she has honed her experience as project manager for various projects, including educational projects. Mirka served as project manager for the new classroom and library additions for Garcia-Enriquez Elementary School, the rehabilitation of Options High School, and more recently the Solar Decathlon architecture design contest in conjunction with UTEP. Mirka currently serves as Project Manager for HACEP's High Rise Communities renovation.
Antonio Beltran - Associate AIA, PM and CA Manager, RA in Mexico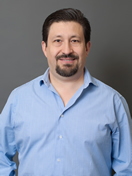 Antonio has more than 15 years of experience in project management, architectural design and construction administration. This knowledge has given him the ability to effectively administer the production of construction documents and scheduling with the Principal-in-Charge, contractors and owners. Antonio is currently producing construction documents for various multi-family housing communities for HACEP's RAD Program, as well as for numerous commercial projects.
Raul Sierra - Intern Architect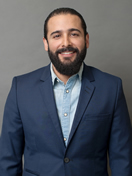 Raul Sierra is a graduate of Texas Tech University College of Architecture, El Paso Community College and Franklin High School. With multiple years of experience with the firm, Raul offers a modern and innovative approach to some of our most prominent projects, such as the historical O.T. Bassett Tower Renovation and the Cincinnati Street Landscape Improvements, as well as various institutional and residential projects. Due to his passion for design, Raul plans to obtain his Masters in Architecture and eventually become a Licensed Architect. He also loves mountain biking, playing and watching sports, and traveling.
Ruben Villalobos - PM and CA Manager, RA in Mexico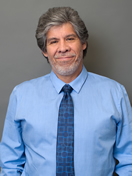 Having worked in the field for over 20 years, Ruben Villalobos has broad experience in design, production, specification compliance, and construction administration. He is currently working as Project Manager for several new commercial and institutional projects, as well as multiple remodeling projects, which include the Opportunity Center for the Homeless' William Sanchez Rosales Family Center, El Paso Villa Maria Improvements and HACEP Rio Grande 3 multi-family housing community renovations.
Claudia Tapia - Intern Architect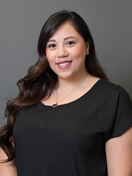 Claudia is a recent graduate of TTU College of Architecture at El Paso. She is excited to begin her career at WDA, where she has made herself a valuable member of the team by contributing on various projects from multi-family to tenant improvement. Although her experience is just beginning, she has a strong ambition to continue her education and further pursue the road to licensure. As an El Paso native, one of her goals is to one day contribute to the improvement and development of this great city.
Emmanuel Rubio - Intern Architect
Emmanuel was proudly among the first graduates from TTU College of Architecture at El Paso. He later received a Master of Architecture from Lawrence Technological University in Southfield, Michigan, and was recently honored as a Distinguished Alumni from El Paso Community College. Emmanuel chose WDA as the commencement of his architecture career. Although new to the profession, he has already proven to be a valuable member to firm. Emmanuel is currently working on multiple new educational institutions, primarily Harmony School of Innovation in Plano, Grand Prairie, and Houston. He is also currently managing Dyer RTS Pedestrian Enhancement Project and assists in a large majority of WDA's Landscape and Irrigation designs. Emmanuel is currently an NCARB ARE candidate, and anticipates licensure in the near future.
Antonio Labrado - Office Manager & Accountant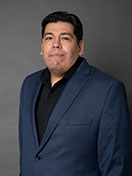 With over 13 years of accounting and budgeting experience within the architectural and construction service industry, Antonio is responsible for all accounting functions to include tax compliance, asset management, managerial and financial accounting. During his thirteen-year tenure at WDA, Antonio's duties have expanded to include contract administration, as well as human resources and general office management.
Alexandria Gonzalez, Administrative Assistant / Marketing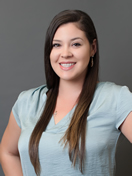 Allie provides administrative support for the WDA team by assisting in the day-to-day operations of the firm, including the production and quality control of documents, human resource duties, and maintaining overall organization within the office. She also creates content for the firm's marketing material, as well as serves as the point of contact for the coordination and scheduling of presentations by outside vendors. A proud, life-long lover of El Paso, Allie loves being able to contribute to WDA in their dedication to the sustainability and revitalization of our beautiful city.