1318 Myrtle Homeless Women SRO & TLC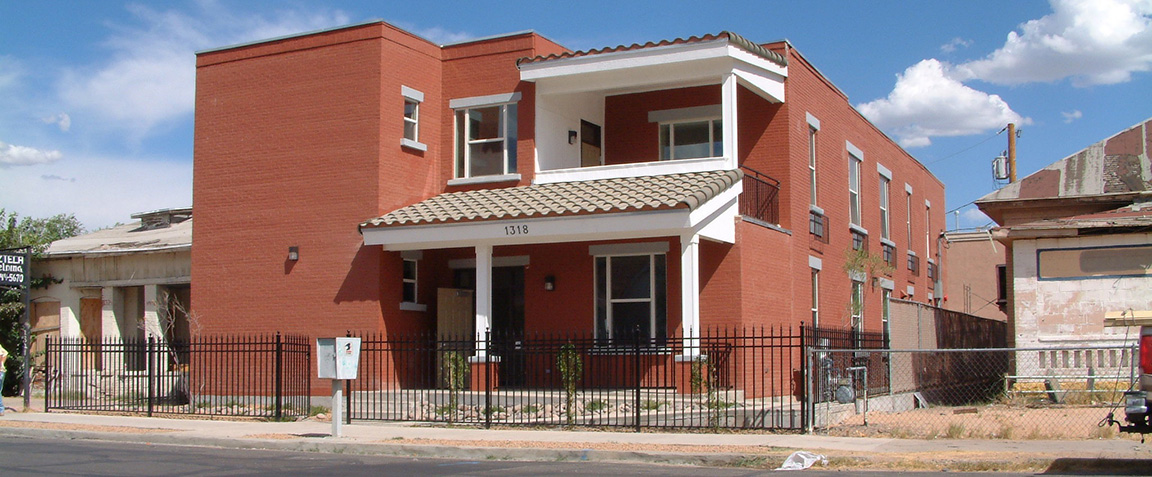 Homeless women are among our most vulnerable populations. They need a safe place to live while they work out the details of their lives. The Opportunity Center for the Homeless wanted a Single Room Occupancy and Transitional Living Center for homeless women, to give them the opportunity to regain their sense of self-worth before they take on the tasks of responsible daily living.
The project consists of two buildings. The first is 13 unit single room occupancy facility, two stories, 5,960 square feet. The building includes common restrooms, a laundry room, two TV/lounge rooms, a common kitchen, and office and bedroom for the facility manager.
The second is the Transitional Living Center, a two story, 2,500 square foot facility which includes two sleeping rooms accommodating 16 beds, four bathrooms with showers, a kitchen/lounge room, and a room for a facility supervisor.
Wright & Dalbin provided feasibility studies, obtained special permits and completed applications, and performed design and construction administration services.