The Village at Westside Crossing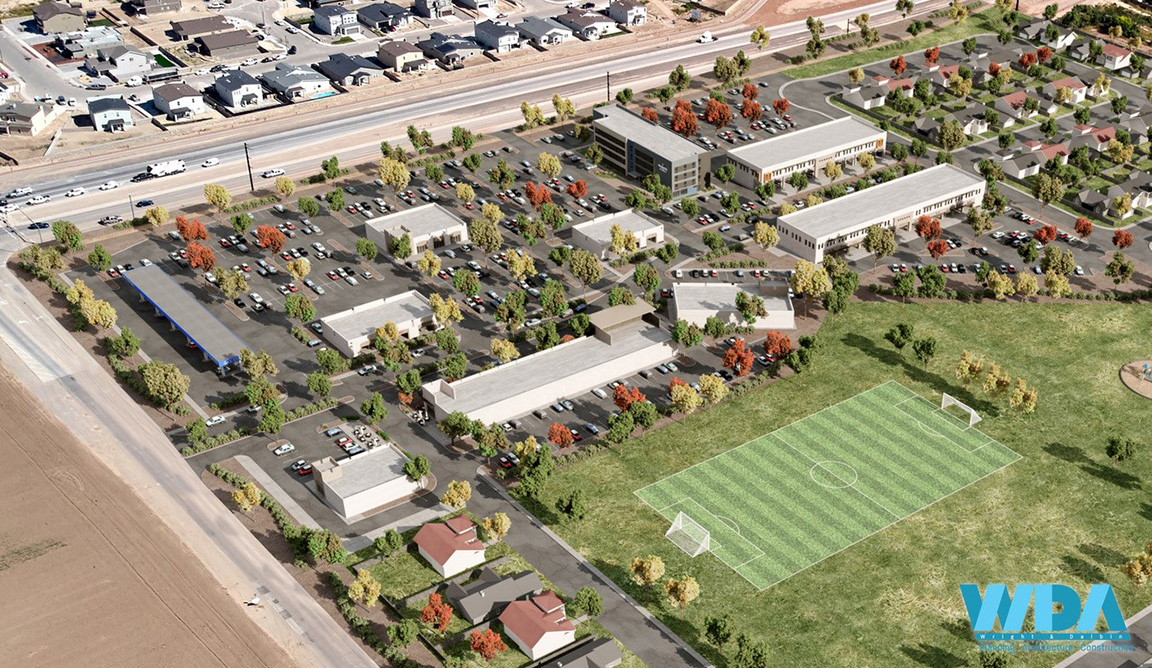 The Village at Westside Crossings is a mixed-use development strategically located at the corner of Artcraft and Westside Drive, in El Paso's upper valley.
The 20 acres of commercial development is connected to the 438 single family residential lots by hike and bike trails to promote a community lifestyle. Approximately 30 acres of the 120-acre overall development is dedicated to open spaces such as pond parks, community gardens, and a dog park.
The commercial portions include an 81-room Windham Microtel, numerous restaurants, retail spaces, and professional offices.