EPISD Irvin High School Solar Decathlon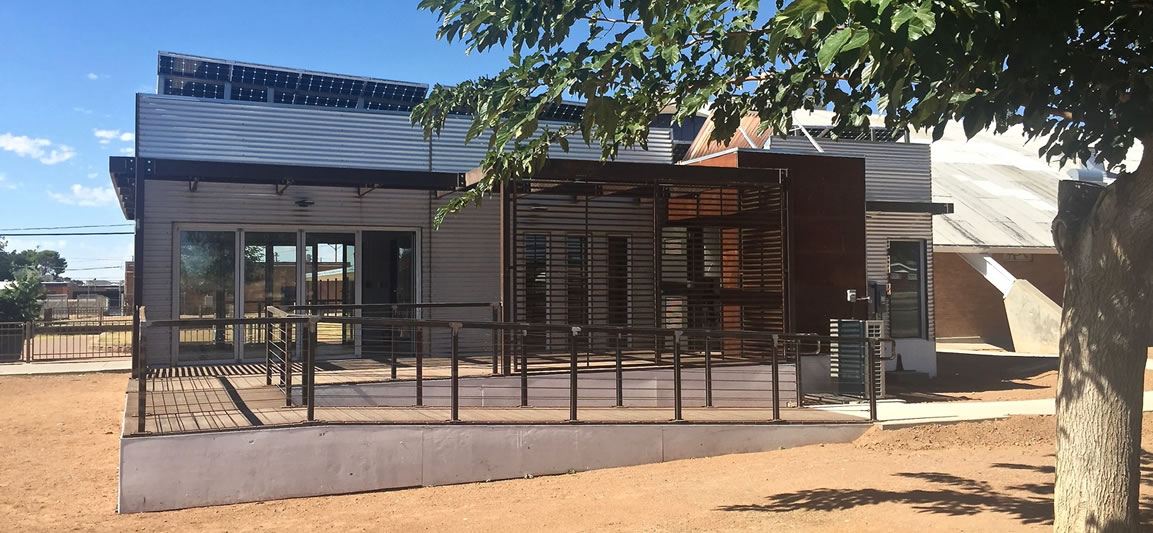 WDA assisted the University of Texas at El Paso and El Paso Community College with their entry for the 2013 U.S. Department of Energy Solar Decathlon competition in California which challenges college teams to design, build, and operate a sustainable home with a small footprint which can be dismounted and transportable in pre-manufactured units. In 2015 UTEP donated the building to the El Paso Independent School District.
In 2016 we assisted EPISD to site adapt and re-assemble this structure on the Irvin High School campus to serve as an educational tool. This solar powered house now serves as an alternative classroom space in which to engage students in energy efficiency demonstration.