EPISD Coach Wally Hartley PK-8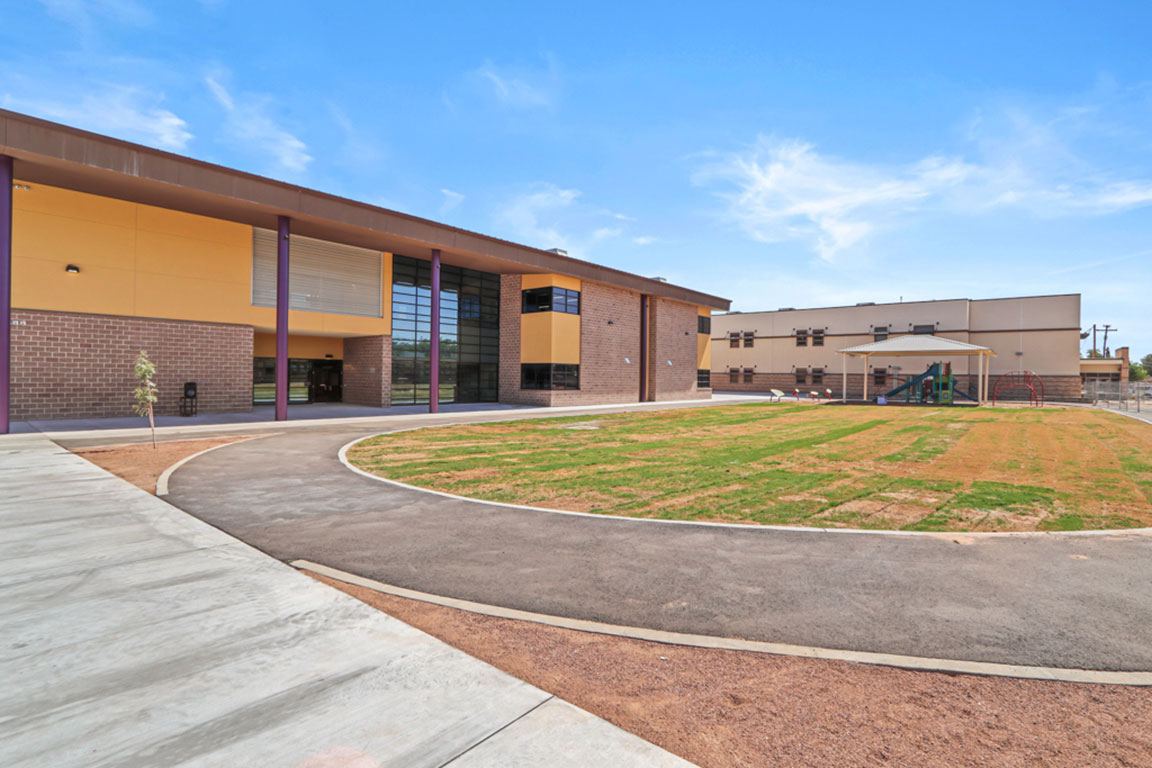 Coach Wally Hartley Pk-8 is the consolidation of the existing Hughey Elementary School and Ross Middle School as part of the 2016 EPISD Bond Program.
The replacement campus will consist of both renovated facilities from the original schools (80,000 sf), as well as new building additions (110,000 sf).
Existing Hughey Elementary along with the Ross Middle School gymnasium, will be renovated while Ross Middle School facilities will be replaced.
New core facilities such as the main administration, nurse, fine art, gymnasium, maker space and library will be shared between the elementary and middle schools.
New construction is integrated with the existing facilities in proximity and design in order to form one new cohesive campus, both functionally and aesthetically.