EPISD Austin High School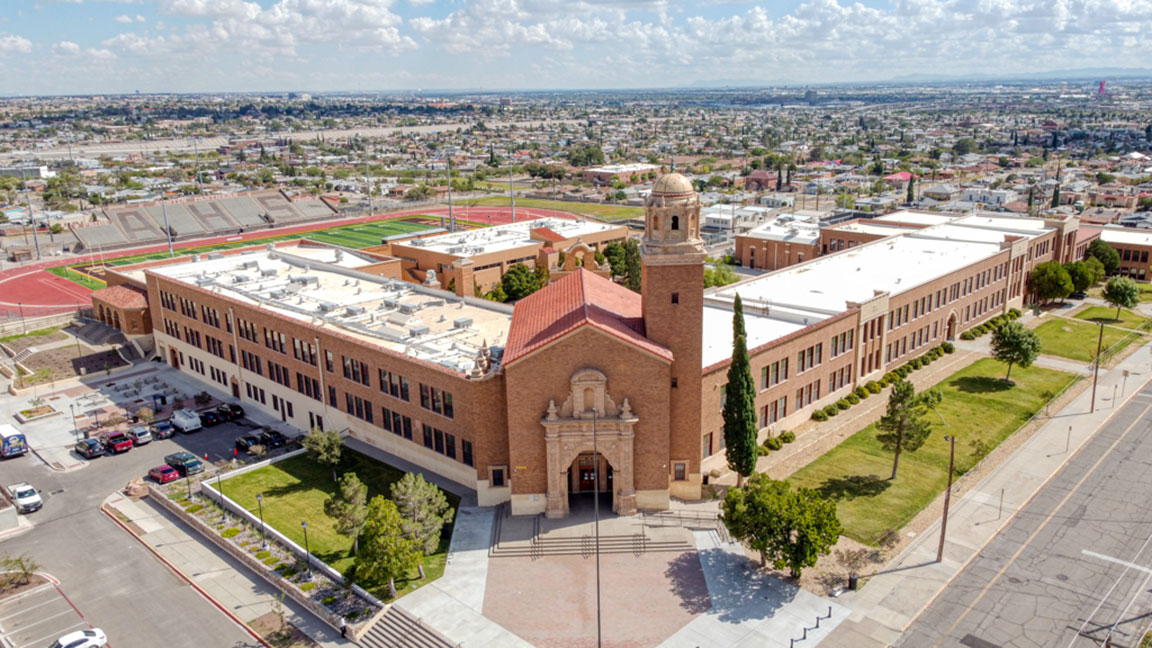 The Austin High School renovation is a joint venture between WDA and Greer Stafford. The scope includes a new performing arts center along with overall facility and building systems upgrades aimed at maintaining the campus' historic character while creating a more cohesive feel to the new construction.
The new 20,000 square-feet Performing Arts Center will include an Auditorium/Theatre, Orchestra Room and Band Room each with ancillary spaces. Among the systems upgrades are the installation of new roofing and windows, HVAC and electrical replacements including new LED fixtures, and plumbing components. The campus courtyard and landscaping will be revitalized to encourage their use as modern learning spaces.
The total overall budget for Austin is $21,950,000 from which $5,500,000 are allocated towards the performing arts center. Construction is anticipated to begin fall of 2018, with completion in the winter of 2020.