El Paso County Ysleta Annex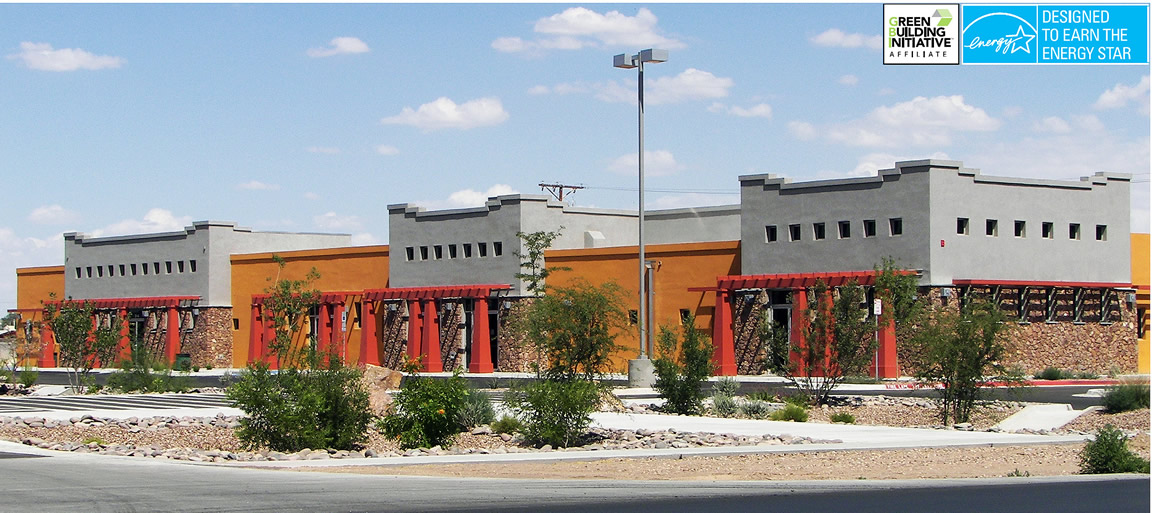 The Ysleta Annex is about 29,000 square feet of new construction housing offices and facilities of nine county departments. The county chose to build the structure in order to decentralize its offices for the convenience of the county's lower valley residents.
The Annex is composed of two buildings massing around a storm water harvesting green space. Environmentally conscious Passive Climatic Design features include building orientation and volume, window orientation and size, and awnings to limit the amount of seasonal solar heat. A high performance thermal envelope allowed for the specification of high efficiency heating and cooling systems.
The Annex was the first new construction in Texas to be awarded Three Green Globes by the Green Building Initiative, one of the leading raters of green buildings in the country.