Cincinnati Avenue Pedestrian Improvements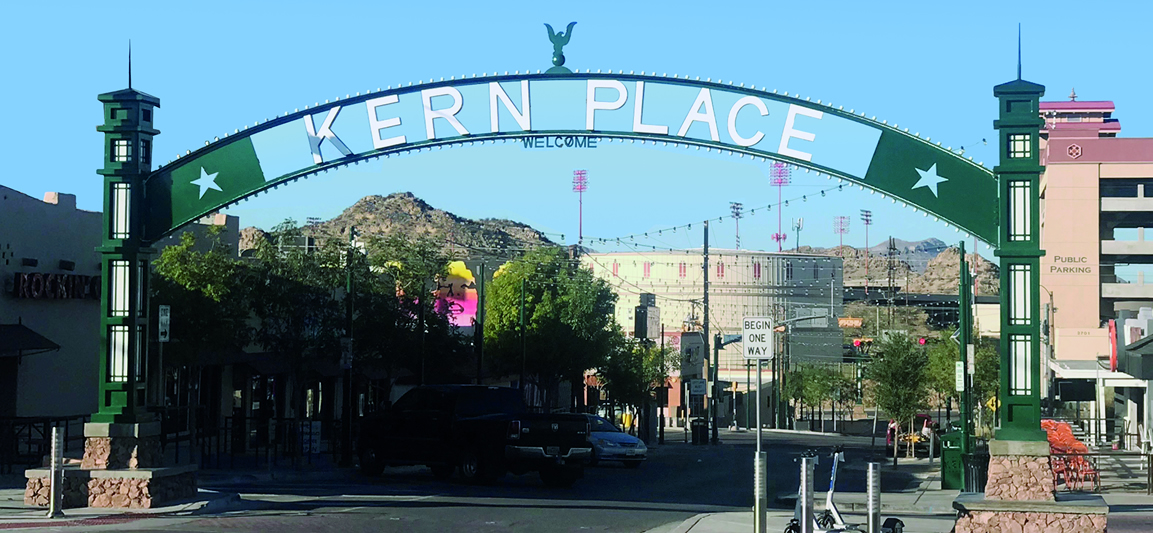 The Cincinnati Avenue Pedestrian Improvements is a City of El Paso urban design project that was implemented to enhance the public experience in this popular restaurant gathering area. This initiative is a part of the new El Paso Trolley System that stops at both ends of Cincinnati Ave.
The Improvements include two drive-through lighted arch structures that reference the original Peter Kern arch and reflect the architectural style of the neighborhood. The streetscape will be covered with color programmable, high-performance LED overhead string lighting mounted on special designed poles. A new street parking design has also been created and will be enhanced with landscaping, garden seating and one-of-a-kind bicycle racks.
The Cincinnati Avenue Pedestrian Improvements is projected to be completed in 2018.